Hands-on Trainings on LTE Evolved Packet System
---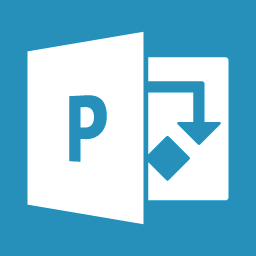 Hands-on Trainings on LTE Evolved Packet System
Executive Summary:
Broadband communications on mobile phones are a necessity in today's connected world. Deployed in 480 networks of 157 countries and growing at high pace1, LTE technology presents well suited feasible solution for ever increasing mobile internet speed requirements. With its flat all IP architecture and strong convergence features, LTE has enabled seamless inter-device communications for a multitude of broadband services. Considering the national context, the auction of 4G license in Pakistan has opened up new avenues for mobile and telecommunication industry. Telecom operators, with their unlimited broadband services and application for subscribers, are now expecting greater revenues than ever before. With new hardware installations and demand for improved reliability of network performance, the telecom market is revitalized for equipment vendors and subcontractors as well. Thus along with the global escalations in LTE communications, our national mobile industry is also duly revolutionized. This lucrative transformation entails job prospects on one side and emphasizes the need of trained personnel on the other hand.
To realize similar demand for GSM technologies back in 2003, UET-Lahore took initiatives to establish telecom GSM equipment labs with ZTE & Huawei Technologies. In this context UET started with Huawei UET Telecom & IT Centre (HUTIC-KICS) centre in 2003. With four different state-of-the-art installments of Telecom &Datacom Equipment in 2003, 2008, 2011 and 2014 and awarded with Huawei Authorized Learning Partner (HALP-2011) & Huawei Authorized Networking Academy (HANA-2015), HUTIC is a unique facility in Asia with more than 9 Million USD worth equipment installed under one roof. With its basic objectives of technology transfer & strengthening the industry-academia linkage, the Centre conducts 2G/3G telecom trainings on different GSM/GPRS/NGN network modules and has trained more than 5000 students and professionals Telecom & IT background. HUTIC currently offers four telecom trainings including 2G/3G Base Station Subsystem (BSS), Radio Network Optimization (RNO), Home Location register (HLR)&Mobile Switching Centre (MSC) and two datacom trainings on Huawei Certified Network Associate (HCNA) and Huawei Certified Network Professional (HCNP).The Centre also provides testing and training facilities for telecom professionals.
Understanding the HR requirement of LTE technology which is revolutionizing our tele-communication and data-communication industries, it is highly imperative to put together the 4G training courses. To realize this, additional equipment will be required along with some necessary team expansion. With more students trained on broader range of technologies, the telecom & networking industries will get more technically-equipped intake. As these technologies are implemented worldwide, therefore, apart from adding value to our national industry these students will be able to readily penetrate the global industry as well.