Multimodal Sensing Enabled Real-time Intelligent Wireless Camera Networks for Secure Spaces (May,2013--Dec,2015)
---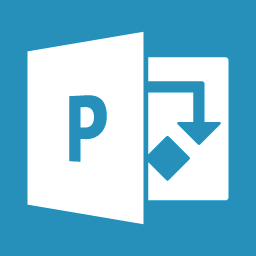 Terrorism has become a global menace in recent times. Pakistan`s state and society have suffered huge economic, social, infrastructural and human losses due to militancy and terrorist activities. Being the front line state in American led war on terror we are in a perilous situation with the international media declaring Pakistan as the one of most dangerous places in the world. Mainly the motivation includes the following two factors.
Counter Terrorism Measurements
The worsening law and order situation has had a severe negative impact on FDI (foreign direct investment) which has considerably fallen in the past ten years. In addition, the ongoing terrorist activities have cost us thousands of human lives including both civilian and security personnel. Suicide bombings, attacks on military installations, target killings, destruction of public properties, especially schools, kidnappings and looting have become regular occurrences. It has negatively impacted our social structure and national psyche, creating an environment of fear and uncertainty. Pakistani citizens do not feel safe anymore in their own country.
Need of comprehensive security solutions
There are many problems/flaws in the existing security set-up. In the aftermath of a terrorist act, ground situation is not instantly available to the concerned authorities and this communication delay results in increased number of causalities and wastage of valuable evidence. Camera networks based on old close-circuit TV (CCTV) analog technology are currently being used for security purpose in Pakistan. The new IP CCTV systems have replaced the old CCTV technology due to cheaper data storage and real time remote monitoring. Nevertheless, both Analog and IP camera based solutions requires the human intervention for event declaration and response generation.
Proposed Solution
The requirement is to get the automated response generation by adding more intelligence and by introducing the real time processing to minimize the delay for locating the event of interest. The event of interest will be sent to inform the authorities without any human intervention in control room.
The ultimate objective was to develop the system consisting of multiple sensing modalities such as camera and acoustic sensors. The collaborative sensing and sensor data/decision fusion has been used to extract information for consensus building and decision making for counter measures.
System Overview, Design and Architecture
In the proposed two tier hierarchical communication network for information exchange, IEEE 802.15.4 has been used at lower tier for collaboration and data fusion while wireless broadband (e.g. IEEE 802.16e, CDMA 2000 based 3G etc.) has been integrated in upper tier for visual information exchange.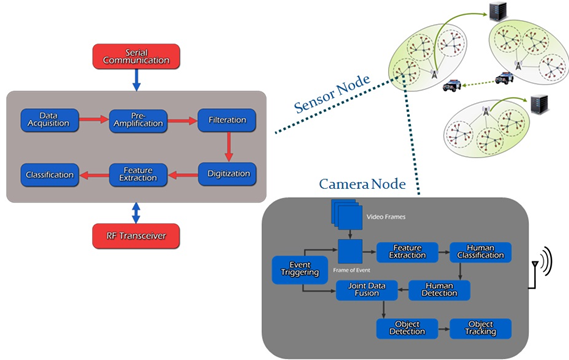 The clusters have been defined with respect to coverage and communication for the sensor and camera nodes. Each cluster comprises of various camera and sensor nodes and each node is capable of communicating with respective nodes wirelessly. The on node information fusion for object detection, tracking and handover helps to get the faster response and minimum delays. The multi-sensor data collaboration model has been developed to use and process the acoustic based object localization and to initiate the object detection and object tracking.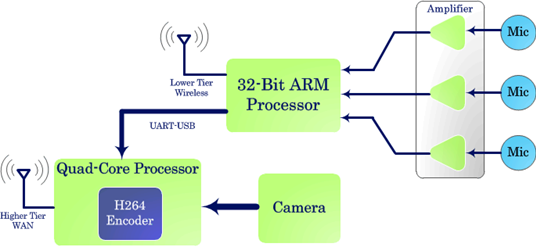 The proposed security solution can be deployed in offices of the security agencies, army garrisons, routes for army convoys, mosques, shrines, police check posts, government offices, public gathering places (shopping malls, town squares, parks, stadiums, theatres etc.), politically unstable and sensitive areas of the city. In presence of multimodal sensing enabled real time intelligent wireless camera networks, if a terrorist attack happens, rescue and relief operations can be launched immediately and the number of casualties can be reduced considerably.