Load Forecasting System for Pakistan WAPDA
---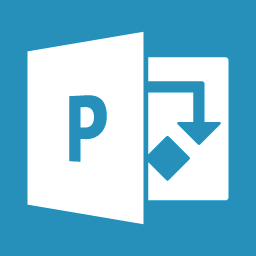 Electric Energy Load Forecasting research for Pakistan WAPDA is being carried out at AL-KICS, UET Lahore, to develop a load forecasting system for WAPDA. Recent years have increased the demand for such a system that can predict future energy loads, which is a very important component for energy management. We are interested in developing a self learning, adaptive, transparent, intelligent decision making system that can forecast short term, medium term and long term energy requirement,
Load forecasting has always been important for economics of electrical supply companies in terms of cost saving, planning and operational decision making. The power industry requires forecasts not only from the production side but also from a financial perspective. It is necessary to predict hourly loads as well as daily peak loads. Accurate tracking of the load at all times is a basic requirement in the operation of power systems and must be accomplished for various time intervals. Since electricity cannot be stored efficiently in large quantities, the amount generated at any given time must cover all of the demand from consumers as well as line losses. Forecasts of the load are used to decide whether extra generation must be provided by increasing the output of online generators, by committing one or more extra units, or by the interchange of power with neighboring systems. Similarly, forecasts are used to decide whether the output of an already running generation unit should be decreased or switched off, which is determined by generation control functions, such as scheduling, unit-commitment, coordination, and interchange evaluation.
It is also important for WAPDA to have forecasting measures to,
Avoid buying peak units.

Avoid any Short Fall of energy.

Schedule Load Shedding.

Have Accurate Unit Commitment.

Schedule Maintenance.

Overall Energy Distribution.

Plan Infrastructure Development.

Plan merit orders for IPP's.
This system will bring several benefits to WAPDA including
Transparent and accurate forecasts for economic and reliable operation.

It will improve understanding of daily, weekly, and seasonal load variations.

Will determine social, economic, and weather factors influencing load.

Will facilitate a growing economy by enhancing the ability to empower ourselves through the use of energy efficiency measures, and the cleanest available utility-built generation.

These measures will also make economic sense by making WAPDA electric capacity more reliable and affordable.

This system can also assist WAPDA in economic water flow control.
Team

Dr. Zubair A. Khan (Project Director) and Dr. Waqar Mahmood (Joint Project Director Director) are leading the project with a dedicated team of RAs and students at the Embedded Systems & Enterprise Software Solutions Lab of the Al-Khawarizmi Institute of Computer Science at UET Lahore.

Project News:

Applications are invited from computer science/ electrical engineering graduates for multiple research positions (job / internship) to work on research based project.
Please email your resume with job title mentioned in subject to JOBS@KICS.EDU.PK

| | | | |
| --- | --- | --- | --- |
| Post | Major | Qualification | Experience |
| Research Associate (Power) | Power Systems | BE Electrical Engineering | Hands on experience with MATLAB, JAVA |
| Research Associate (AI) | Artificial Intelligence. Machine Learning | BS Computer Science / BE Electrical Engineering | JAVA, MATLAB |
| Research Associate/ Software Engineer | Java Development | BS Computer Science / BE Electrical Engineering | J2SE/J2EE |
| Research Assistants | Artificial Intelligence. Machine Learning, Power Systems | BS Computer Science / BE Electrical Engineering | JAVA, MATLAB |
| Internships | JAVA, MATLAB | BS Computer Science / BE Electrical Engineering | JAVA, MATLAB |
Funded by National ICT R&D fund, commencing November, 2011 For ICT R&D Fund's web site: Click here