Third Party Validation of the project Provision of solar panels to the households below the poverty line-Chief Ministers Ujaala Program
---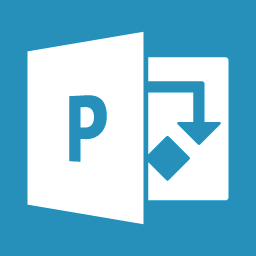 The Government of Punjab distributed about 288,046 solar home solution systems targeting the low income background people of the society in three phases. Solar lamps were distributed based on the merit of the Government institution students. Third Party Validation of Chief Minister's Ujaala Program is carried out in order to assess the overall objectives of this Project. The assignment was to deliver an independent review of the performance of the program targeting beneficiaries of SHS units. It aimed to assess the implementation of the program and the achievement of its objectives, to identify reasons of progress or lack thereof, to assess the specifications and performance (Output/efficiency) of SHS systems and suggest recommendations regarding possible mitigating actions. For this purpose, the Consulting Firm conducted the whole assignment on the basis of random checking of 10% of whole procurement of all phases of project (288,046 SHS units) in the entire Punjab. i.e sample size of 28,805 systems ( 10% selection for supplies/lot under Phase-I,II and III each). Consulting firm also verified the total number of SHS systems procured, dispatched and delivered to the beneficiaries under the project (Year wise breakup)
Services provided are listed below:
KICS provided services as third Party Consultant to validate the Chief Minister's Ujaala program
Conducted survey all across the Punjab to gather data about 35,000 samples (more than targeted samples i-e 28.805) regarding feedback of the beneficiaries
Technical inspection of the distributed solar lamp systems was done by visiting beneficiaries at homes, colleges in all Punjab districts. Technical parameters include:
Solar PV Module 30Wp
Battery 12 V, 28 Ah SLA Gel
Battery Charger Maximum to 14.5 V & Reconnect 17.7V
LEDs 3x3 W each of 80 lumens
Charge Controller 6A with LVD (Low Voltage Disconnect)
Load Limiter and Fuse
DC Wires with LED holders Screw Type
Mobile Phone Charging facility
System Autonomy 3 days
Reverse Polarity Protection Provision
Social Impact Assessment of the CM's Ujaala program was executed. It included following key points for assessment.
To validate the merit criteria according to which solar home solution systems (SHS) were distributed among potential beneficiaries.