"Smart Classroom" to set up in UET Lahore in Collaboration with Southern University of Science and Weidong Cloud Education Group of China
UET Lahore (11th November 2017) – An agreement was inked among University of Engineering and Technology Lahore, Southern University of Science and Technology (International Center for Higher Education Innovation under the auspices of UNESCO Shenzhen, China) and Weidong Cloud Education Group, China to set up 'Smart Classroom' in UET Lahore. This strategic collaboration was taken place at Vice Chancellor's office in UET, where the high officials from all parties attended the MOU signing ceremony particularly Prof. Dr. Fazal Ahmad Khalid (Vice Chancellor UET Lahore), Prof. Dr. Waqar Mahmood (Director Al-Khawarzmi Institute of Computer Science), Mr. Wang Duanrui (CEO Weidong Cloud) among others present at the occasion.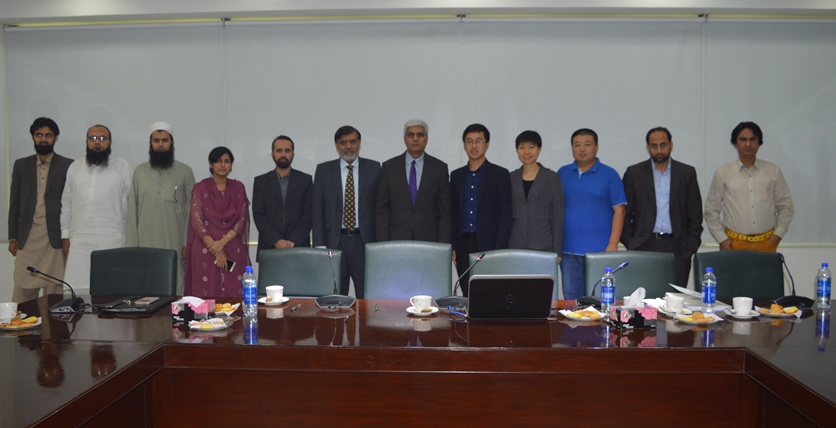 Southern University and Weidong Cloud Group will finance this project that is going to be built in UET Lahore's premises.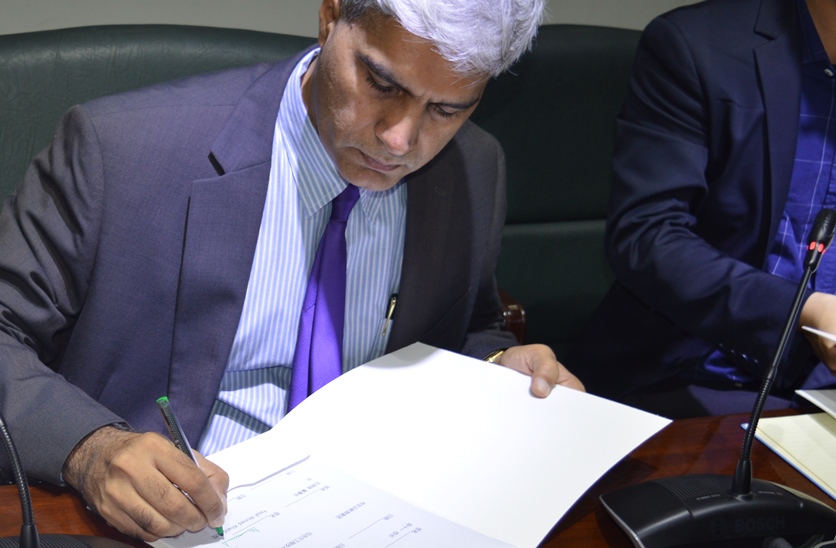 Prior to the agreement signing ceremony, Dr. Waqar gave a brief presentation about the agreement and briefed the attendees about this to be joint collaboration. The ceremony was headed by Vice Chancellor Prof. Dr. Fazal.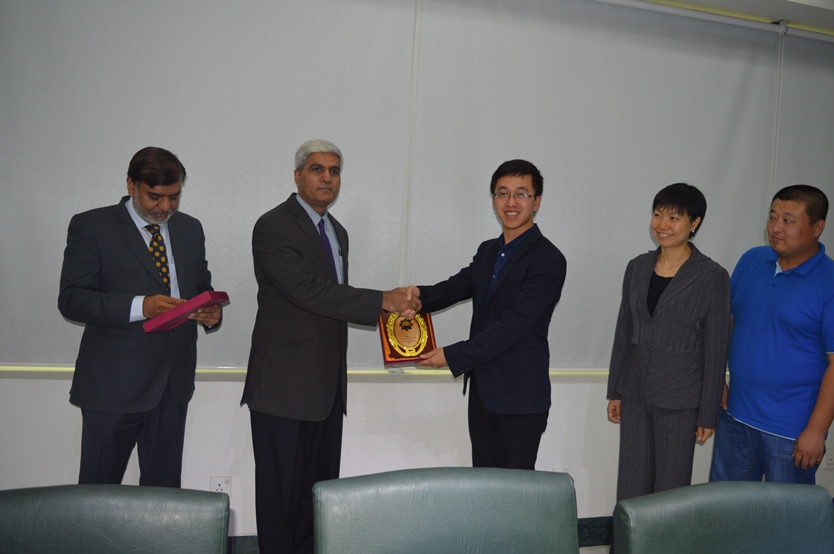 MOU was signed by VC UET Lahore Dr. Fazal Ahmad Khalid and CEO Weidong Cloud Mr. Wang Duanrui in presence of all the attendees. By the end of the ceremony Mr. Wang was presented a special souvenir by VC UET, who in return presented a special gift to him. Vice Chancellor then conferred the other Chinese guests with special souvenirs. Mr. Wang also presented a gift to Dr. Waqar Mahmood and more gifts to the attendees of the ceremony. The ceremony concluded on a special note exchanged by the parties.