Mehwish Nadeem from KICS UET Attends International Leadership Summit 2017 in Kuala Lumpur
Lahore - October 2nd, 2017: Mehwish Nadeem, Senior Research Officer at KICS UET Lahore, attended The 2017 IEEE Women in Engineering - International Leadership Summit (2017 IEEE-WIE ILS) in Kuala Lumpur, Malaysia on 18th and 19th September, 2017. She was invited as a guest speaker at the conference, whose topic was Bridging Engineers in Academia and Enterprise. Mehwish was invited on behalf of IEEE Women in Engineering, where she impressed the participants with her stupendous speech.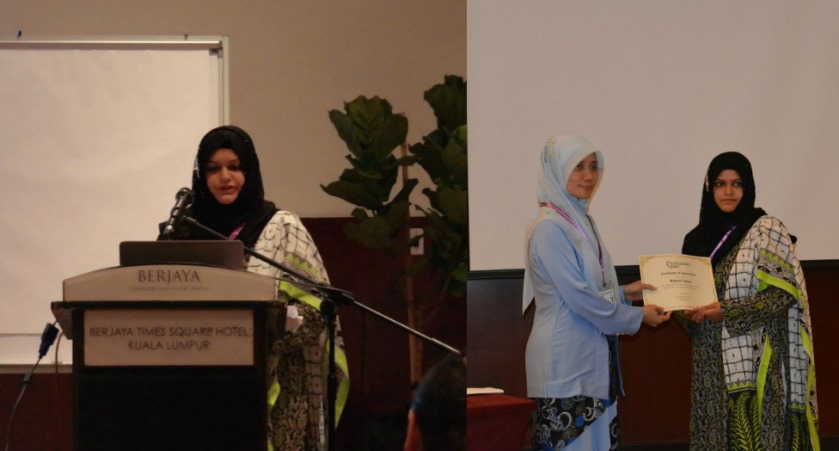 A number of other speakers also delivered their speeches at the event, which was filled with abundance of keen attendees who took deep interest in the topics talked over there.
Mehwish was conferred with Certificate of Appreciation presented to her by Dr. Zuhaina Zakaria (General Chair IEEE, WIE ILS 2017).