Huawei ICT Competition to Begin in Pakistani Universities & Colleges
Huawei launched 'ICT Skill Competition 2017' worldwide. In Pakistan, it was held in collaboration with Higher Education Commission (HEC) of Pakistan. KICS UET Lahore, a Huawei Authorized Information & Network Academy (HAINA), will conduct it in Lahore in other cities of the Punjab. Top 6 students from Pakistan will go to Huawei Headquarter in China for the final round of competition. Huawei will also distribute various prizes and gifts among the winners and participating students who perform very well at the competition. Registration has started from 15th of August and will continue till 30th September 2017. From 2nd year onward students from any college or university are eligible to participate in the competition that also received large entries last year in Pakistan. In order to get registered for the competition, students can log onto Huawei ICT Academy online portal at www.huaweiacad.com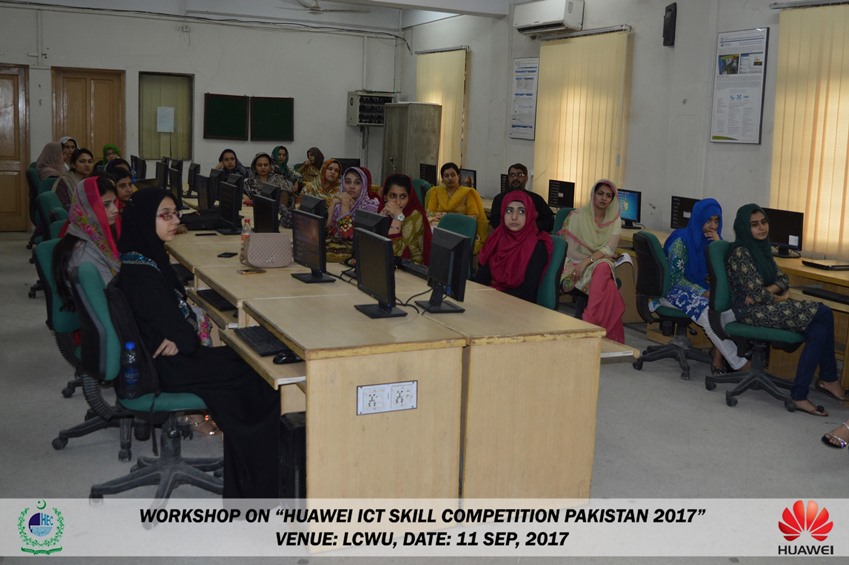 HUTIC and PDC team along with Huawei staff have started conducting the workshops in different universities of Lahore in order to spread awareness for this competition. More than 30 universities will be targeted and two have so far been approached where the workshops were done quite recently.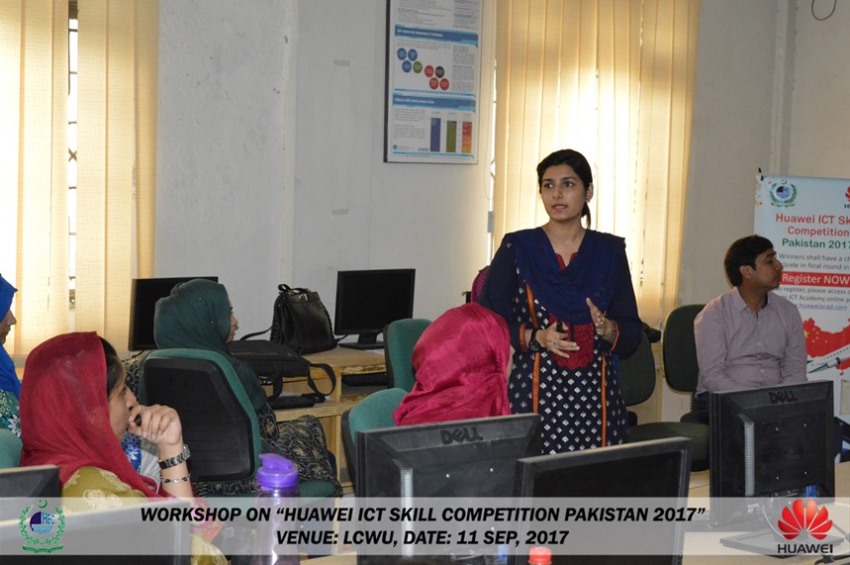 First workshop was done at Lahore College for Women University on 11th September where the professional team from HUTIC (UET Lahore) guided the students thoroughly about the competition. They delivered the introduction about the Huawei competition coupled with the guidelines for the participation. Registration demo was also delivered for the ease of the students. Registrations were also done on the spot. Following day i.e. 12th September, the team did the workshop at FAST University, where the same procedure was followed.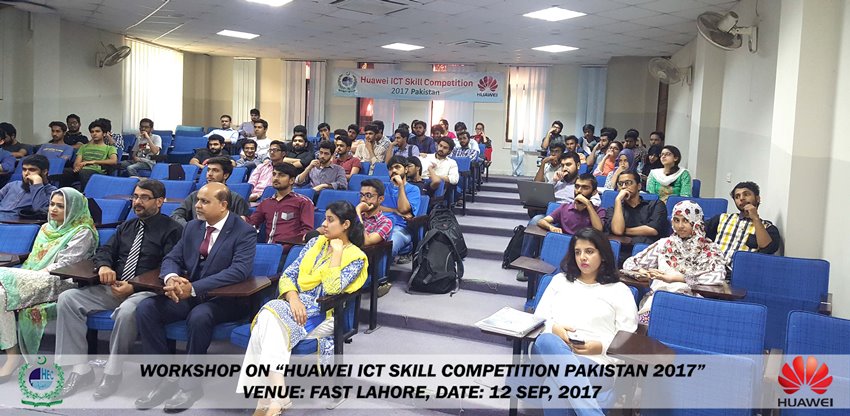 Schedule of the event is mentioned as under:
•Registration 15 Aug - 30 Sep
•Preliminary Round: 09 Oct - 13 Oct
•Regional Final 25 Oct - 27 Oct
•National Final 05 Nov - 11 Nov
•International Final in China 11 Dec - 15 Dec
A number of prizes will be distributed among the winners such as Huawei mobile phones, certificates, trophies, exam vouchers and a lot more. National level winners will be awarded with China trip.