Member Energy Sadaqat Hussain Distributes Certificates to Students in UET Lahore
KICS UET Lahore has organized the certificates' distribution ceremony at University of Engineering and Technology Lahore on 12th September 2017. The students, who passed the courses offered by NAVTTC (National Vocational and Technical Training Commission) and PSDF (Punjab Skills Development Fund), were awarded with the certificates. These courses were successfully conducted at Al-Khawarazmi Institute of Computer Science (KICS) UET Lahore. The honorable guests along with Prof. Dr. Waqar Mahmood (Director KICS) distributed the certificates to the successful students.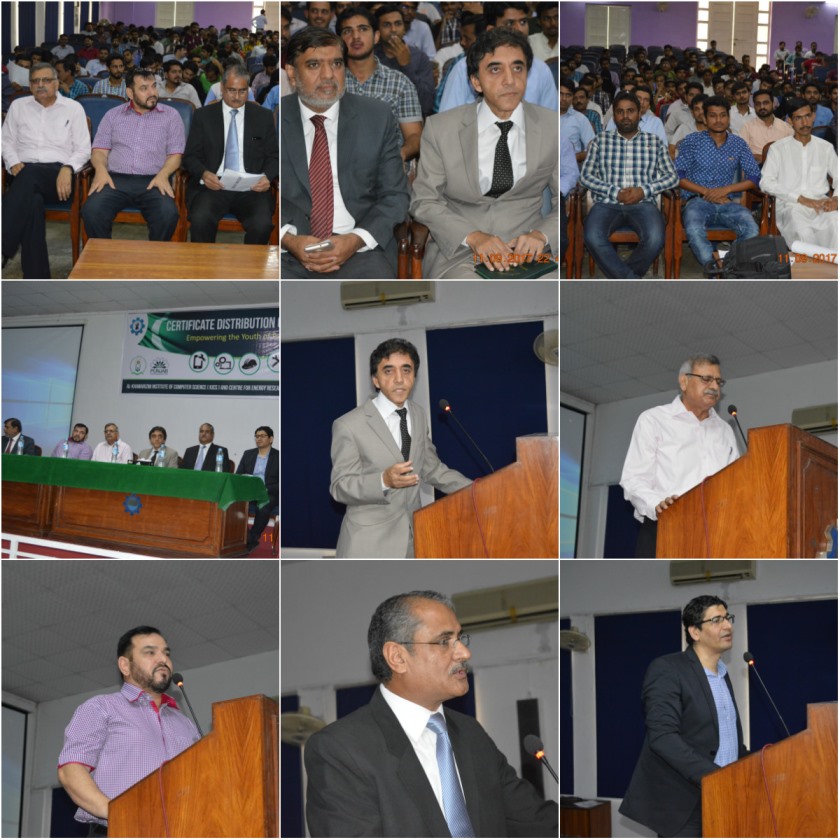 The guests' list included Mr. Ishaq Bhatti (Managing Director Read Solar Pvt. Ltd and Chairman Solar Quality Forum), Col. Shafi Salim Niazi (Managing Director Solar Tech Pvt. Ltd), Rao Khalid A. Khan (Managing Director FSK Pvt. Ltd) and Mr. Farooq Ahmad (CEO Careerz 360).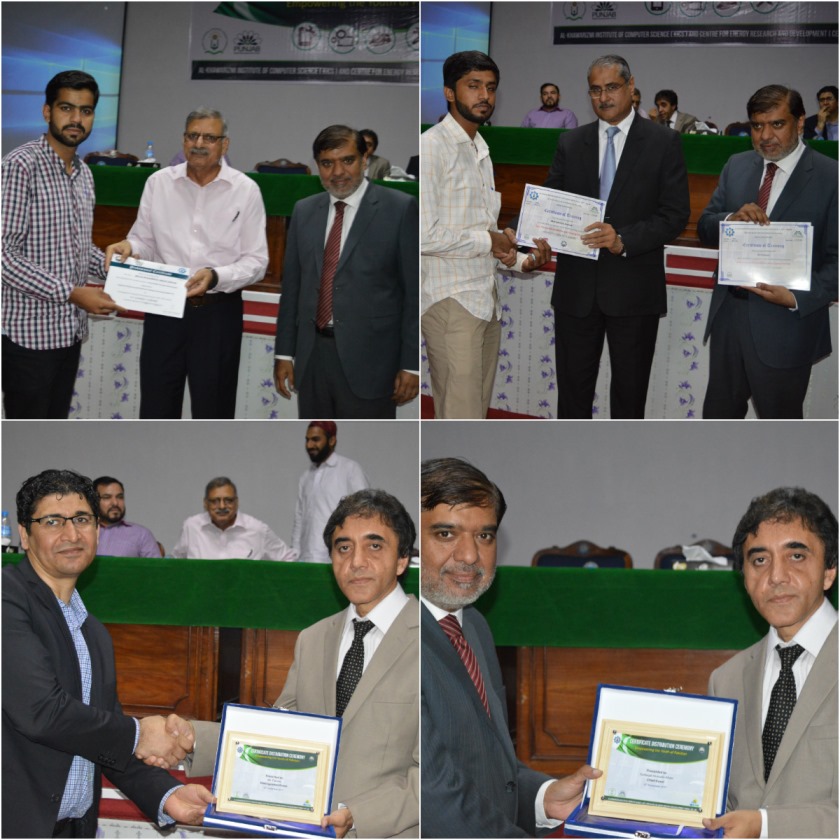 The guests addressed to the students and attendees of the event. They shared their valuable views and experiences to the students who were going to enter into the professional life after the successful completion of the training courses. The guests were welcomed by Director KICS UET who also delivered a comprehensive presentation on CERAD (Center for Energy Research and Development) and its functions.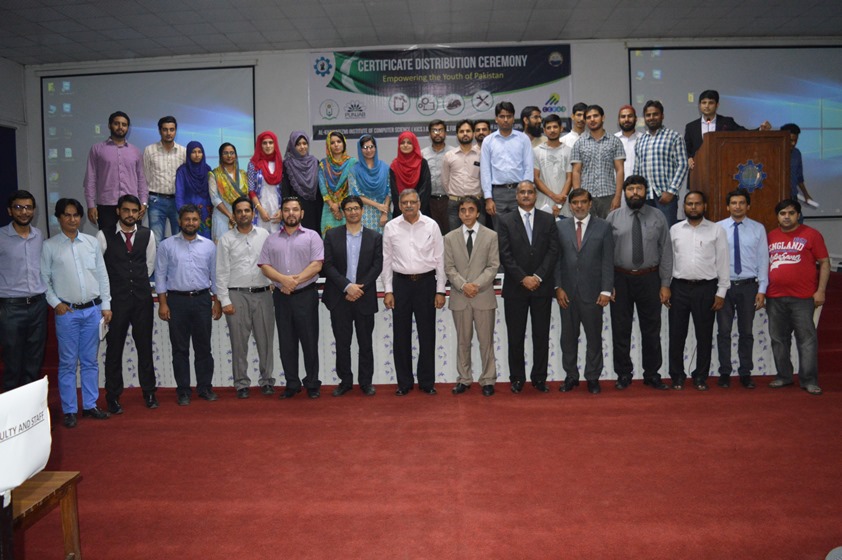 Distinguished guests were conferred with the souvenirs presented by the chief guest Mr. Sadaqat Hussain Khan (Member Energy/IT Planning & Development Department Govt. of the Punjab). Dr. Waqar presented the shield to Mr. Sadaqat Hussain.