UET Game Studio Launches App for Sehari and Iftari Timing
UET Game Studio, KICS UET's development team headed by Mr. Usman Ghani, has launched a Ramadan Sehri and Iftari Timings App available on both iOS and Android.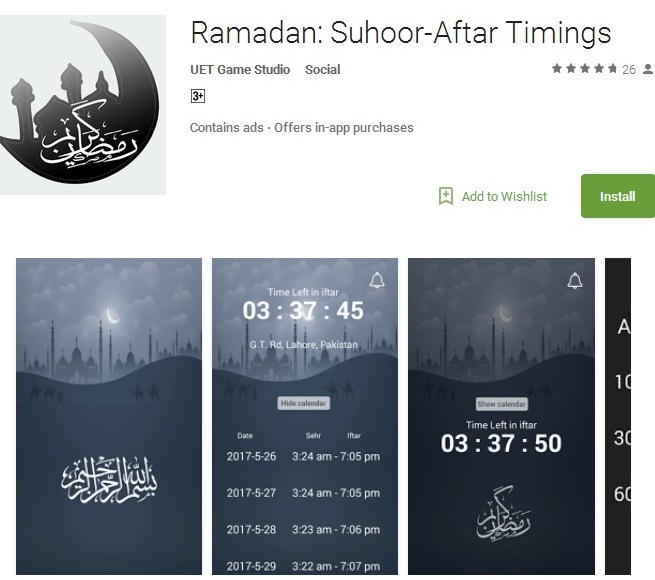 Now you can keep the Ramadan Calendar in your pocket. The app updates the Sehar and Aftar timings automatically. It uses the user's location and gives the accurate timing for Sehar and Aftar as per the location.

The premium version is available for just $1. It is ads free and you can add custom alarms for Sehar and Aftar. Download it from the app store by clicking the links below.

Android: https://play.google.com/store/apps/details?id=pk.edu.kics.uetgs.ramadan

iOS: https://itunes.apple.com/us/app/ramadan-suhoor-aftar-timings-with-alarms/id1241291850?ls=1&mt=8