UET Game Studio Launches Another Mobile Game for KIDS
Al-Khawarazmi Institute of Computer Science's luminous development team has ventured into a new game. UET Game Studio, KICS development lab, has just released a new game titled 'Math Puzzle: Save the Frog'. The game has been targeted to the kids and is a learning game (edutainment), but the elders too may enjoy the pleasures come out of it.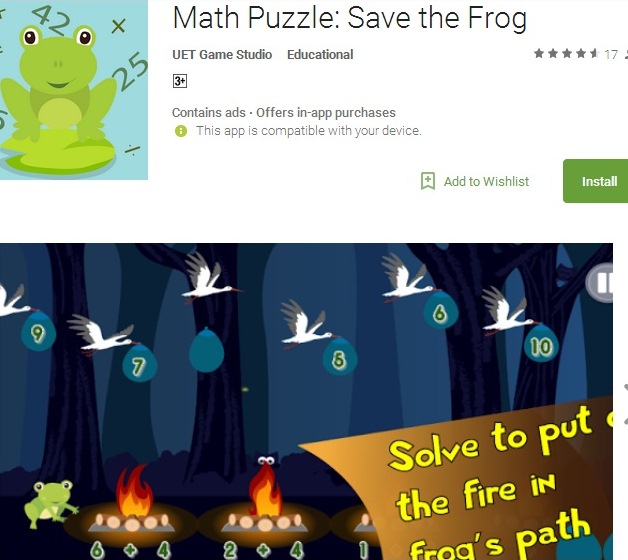 The game is available for download both on Google Play Store and Apple Store. You may download it by using the below links.

Apple: https://itunes.apple.com/us/app/math-puzzle-save-the-frog/id1232146902?mt=8
Android: https://play.google.com/store/apps/details?id=pk.edu.kics.uetgs.Math_Puzzle&hl=en

Mr. Usman Ghani and his team have developed this game and they are highly applauded for this distinction.