KICS Organizes National Workshop on Smart Grid
National Workshop on Smart Grid (CPD) took place at Al-Khawarazmi Institute of Computer Science on 6th May, 2017. The workshop was done in collaboration with IEEE Power & Energy Society & IEEEP. Dr. Waqar Mahmood, Director KICS, welcomed the guests. Dean Faculty EE UET Lahore, Dr. Suhail Aftab Qureshi delivered the introduction of the workshop. The event witnessed a number of talks on the topics of "Existing Practices and Challenges, Energy Crisis and Remedial Measures, Smart Grids in Schneider Electric, Advanced Metering Infrastructure, Towards a Smart(er) Grid in Developing Countries and Global Energy Perspective & Rationale for Regional Energy Connectivity respectively.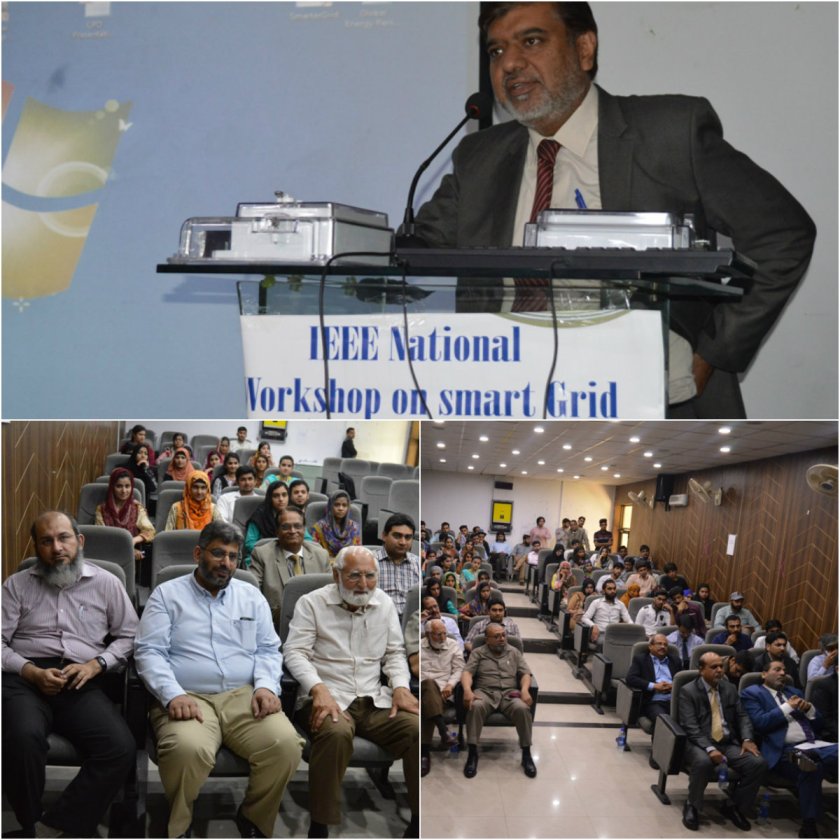 Vice Chancellor UET Lahore, Prof. Dr. Fazal Ahmad Khalid was the chief guest. The guests at the occasion, who also delivered the talks, included Mr. Nauman Zafar (Associate Professor and Director Power Cluster LUMS), Dr. Suhail Aftab Qureshi (Dean Faculty EE UET Lahore), Dr. Bilal Arif (Schneider Electric, Lahore), Engr. Dr. Rana Abdul Jabbar Khan (Chief Engineer NTDC), Engr and Salis Usman (Research Fellow SAARC Energy Centre). Other distinguished guests included Syed Muhammad Mohsin (Board Of Director NTDC & CEO Hybrid Technics Private Limited), Dr. Muhammad Tahir (Director ORIC, UET Lahore) and Dr. Amjad Hussain Chair (IEEE Lahore Section and Director FAST Lahore).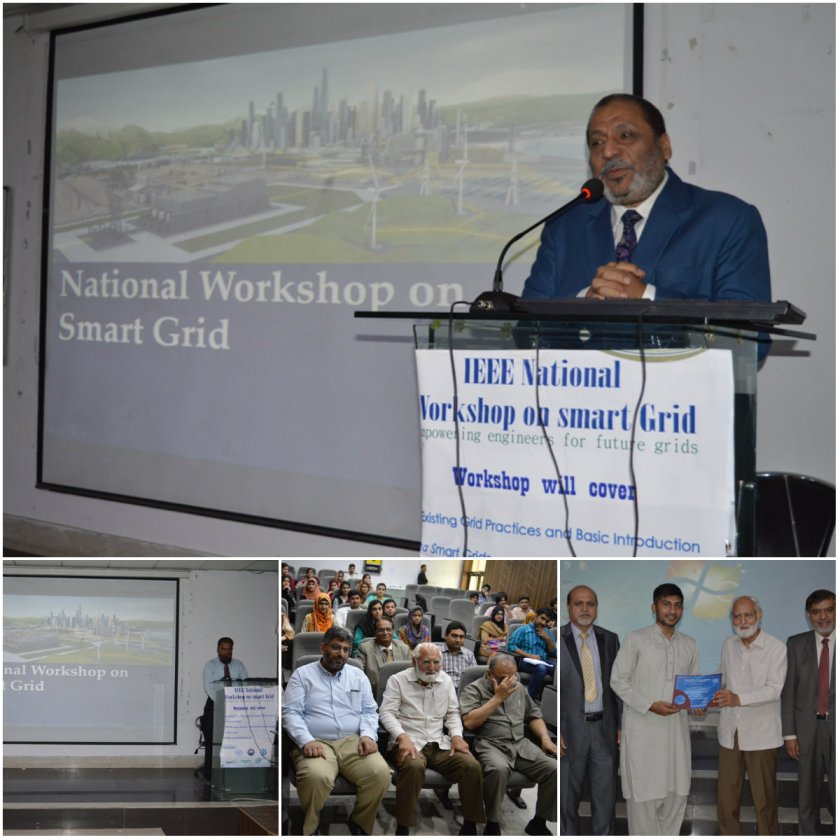 The workshop concluded with certificates' distributions presented to the guests and the participants.