Mrs. Zakia Shahnawaz, Minister for Environment Protection, Inaugurates WUDU Project in UET Lahore
A meeting to present the WUDU (Ablution) Water Re-Use Project (a Joint Venture by KICS and DICE USA) was held at Vice Chancellor's Office on 5th April 2017 at University of Engineering and Technology Lahore where the provincial minister for population affairs (with additional charge of environment protection) Mrs. Zakia Shahnawaz Khan was invited for the inauguration of the project. High officials from KICS (Al-Khawarazmi Institute of Computer Science, UET Lahore) and UET's other departments were present at the occasion.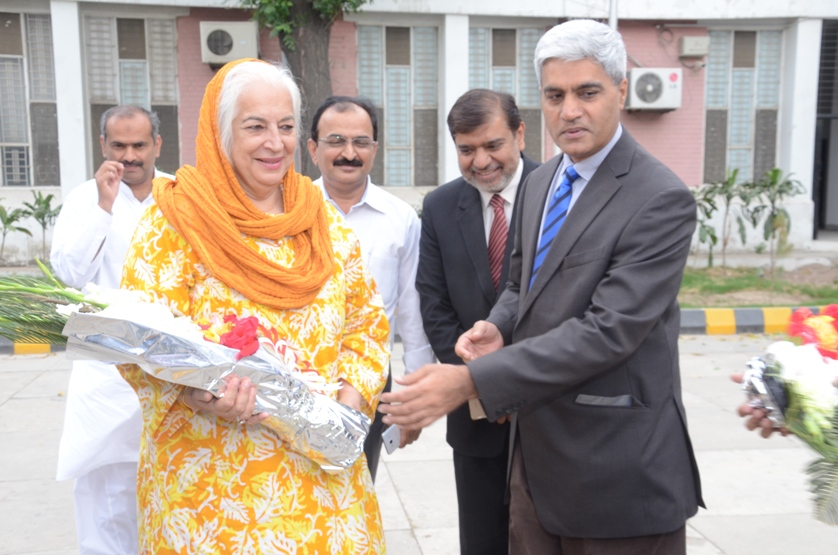 Vice Chancellor UET, Prof. Fazal Khalid and Director KICS, Prof. Dr. Waqar Mahmood welcomed the minister and described the project and its importance to the minister and the attendees.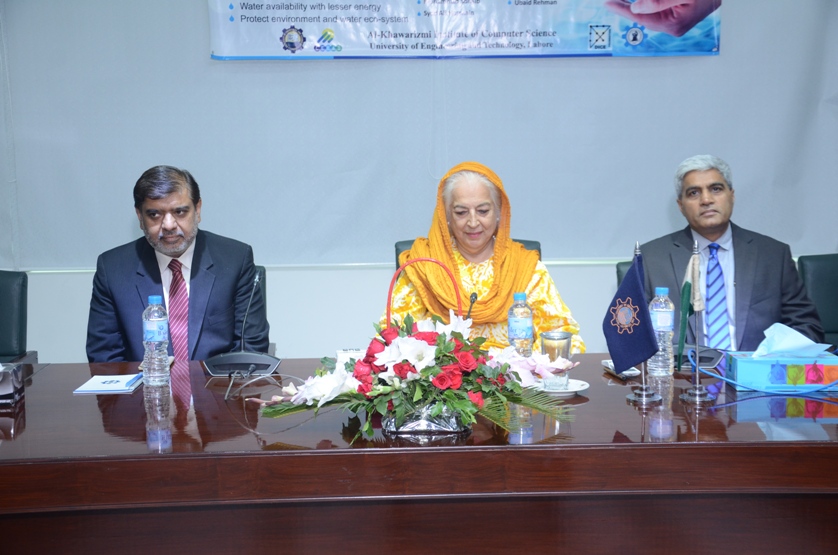 Mrs. Zakia Shahnawaz talked about the youth of today and their future in her address. The minister pinpointed the water issues prevailing in Pakistan and then emphasized on the need of saving the water. She insisted to save the water in all forms.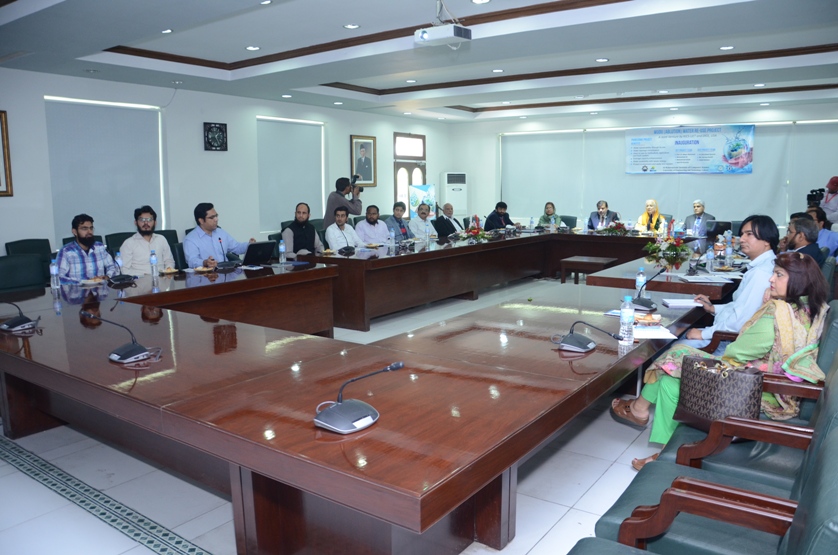 Mr. Muhammad Ali, Manager EECL Lab at KICS UET, delivered a detailed presentation on the project mentioning the global water crisis, wudu water usage in Pakistan, water resources of Pakistan and water shortage drawbacks. He then presented the wudu project installed at UET Lahore's Mosque and described the water consumption at the mosque, water re-use quantity and also mentioned the future plans.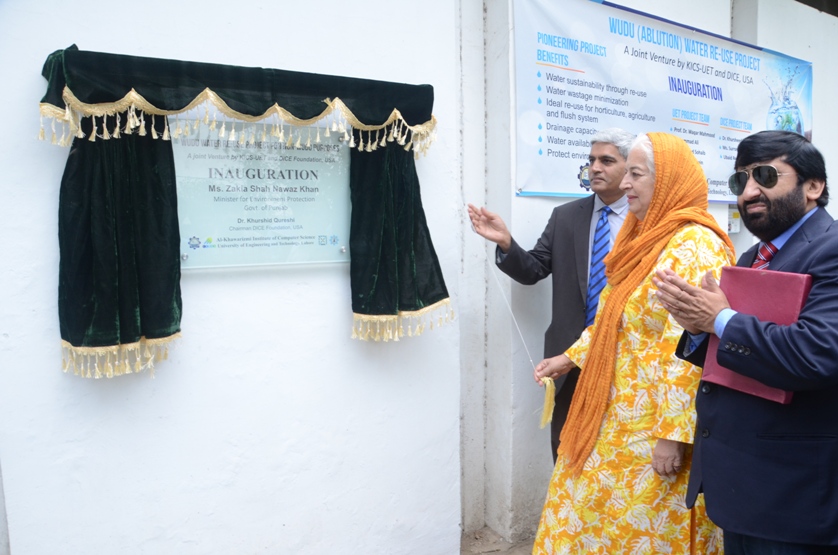 The minister then inaugurated the project at the mosque in presence of Vice Chancellor, Director KICS and high officials of the university.