Rizwan Naqvi of KICS Honored at IEEE Conference in Portland, USA
Annual General Meeting of Industry Applications Society IEEE (2016)

IEEE Industry Applications Society Annual Meeting 2016 held in Portland, United States of America from 1st to 6th October 2016 at Marriot Downtown Portland, addressed the technical interests related to industrial applications of electrical energy.

Participants of the Meeting

The meeting witnessed representatives from 40 countries of the world. Of them, Syed Muhammad Rizwan from KICS, University of Engineering and Technology Lahore was invited.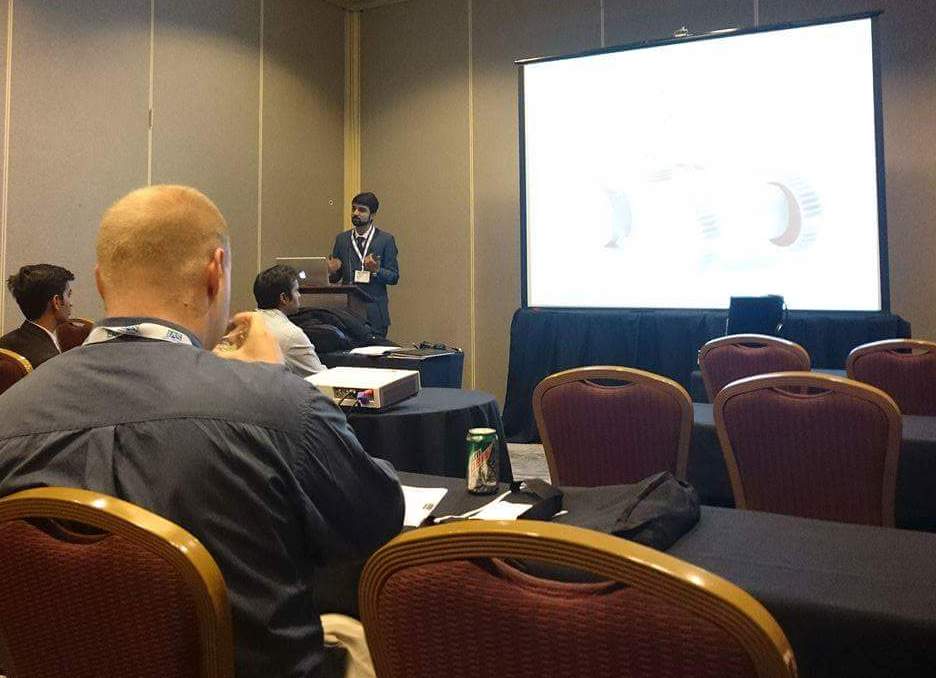 Syed Rizwan's Presentation and Representation at the Conference

At this high-status and exalted meeting at Marriot in Portland, Mr. Rizwan participated and presented his projects, which had won 2nd position in Student Robotics Demonstration Contest of IAS. He also represented IAS Chapter Lahore Section in the conference. His presentation was related to 'Robo Soccer Player' and 'Rescue Robot'. Rizwan also discussed technical details of his projects.

Poster Presentation at the Conference

Syed Rizwan also participated in poster presentations representing humanitarian projects of KICS (Al-Khwarazami Institute of Computer Science) UET Lahore. He represented solar and power energy project on solar water filteration being mentored by KICS' researchers (personnel) – Mr. Usman Munawar and Mr. Shahid Zulfiqar.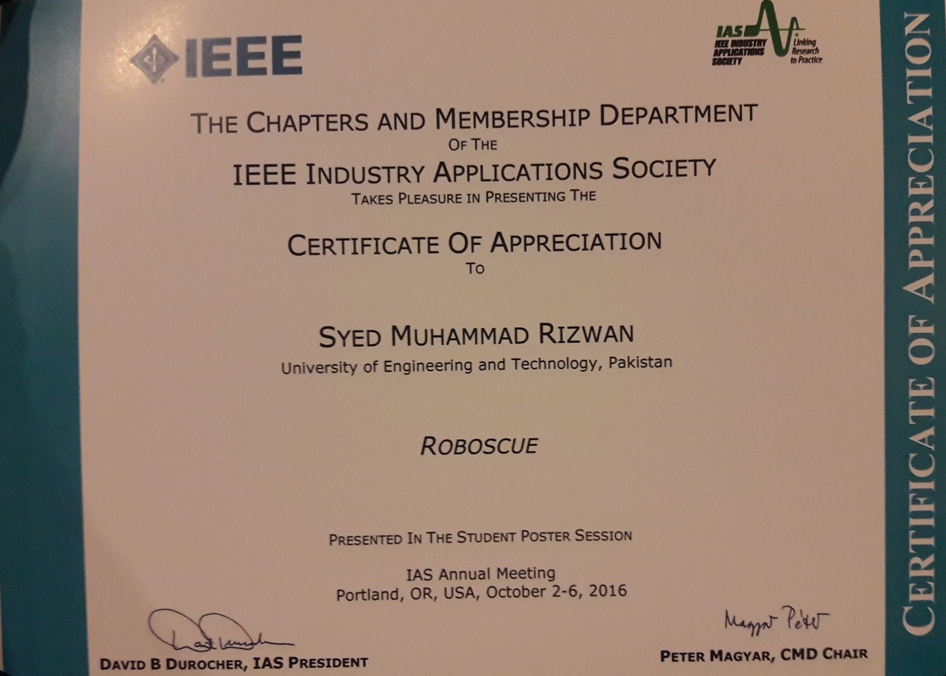 Conclusion

It was a worthwhile conference attended by the scholars of the world. Mr. Rizwan really felt honored by representing University of Engineering and Technology Lahore and Pakistan in the conference. You may visit the below link to get complete schedule of the event coupled with Mr. Rizwan's presentation held on 3rd October.

http://www.ewh.ieee.org/soc/ias/2016/include/docs/2016%20IAS%20Annual%20Meeting%20Program.pdf